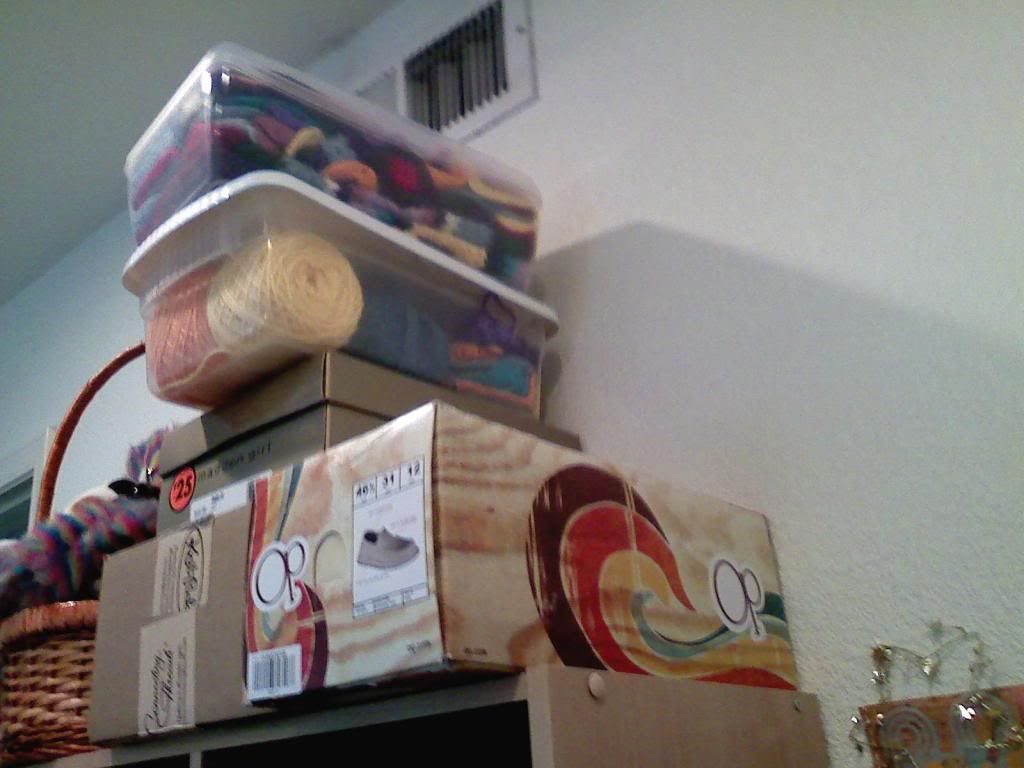 I've been working on a Babette blanket for a little while. These are my shoe boxes full of squares. I loved my babette, but I cut my right hand quite badly (01/2009) and my crochet tension suffered. The blocks are no longer constistant and they make me sad.
I love the pattern so much though, and I was cutting fabric for
KarrieLynn (@freckled whimsy)'s charm pack quilt along
, I kept looking up at my squares. I thought, oh, Babette, you'd make a cute quilt.
So I googled it: quilted babette, and I got this:
and I was floored
.
I sat boggled for a minute, thinking "I knew other people would have the idea, but it's Exactly the same? weird..."
Turns out, it's a Kaffe design from Glorious patchwork... Which is what the crochet pattern said if I had just read it!