I want to make
this
! I think I like how the paper piecing is set free in scrap land! an exciting new tool. (aside: I found a virtual bee, probably about these scrapy-strings, we'll see what happens...)
I've been preoccupied with the simplicity of 4patches and halfSquare triangles. Design-wise, I tend to set strict guidelines and then attempt to go as wild as possible within them. For example:
I want a denim blanket. No batting. Must use recycled materials: my own jeans, two shirts I love, and a skirt that may never have been in fashion but had an orange so bold I had to have it. Neutrals are fair game, but only orange, blue, red and yellow. (colors pulled from the sentimental fabrics)
I found some coordinating prints, and a pattern to make.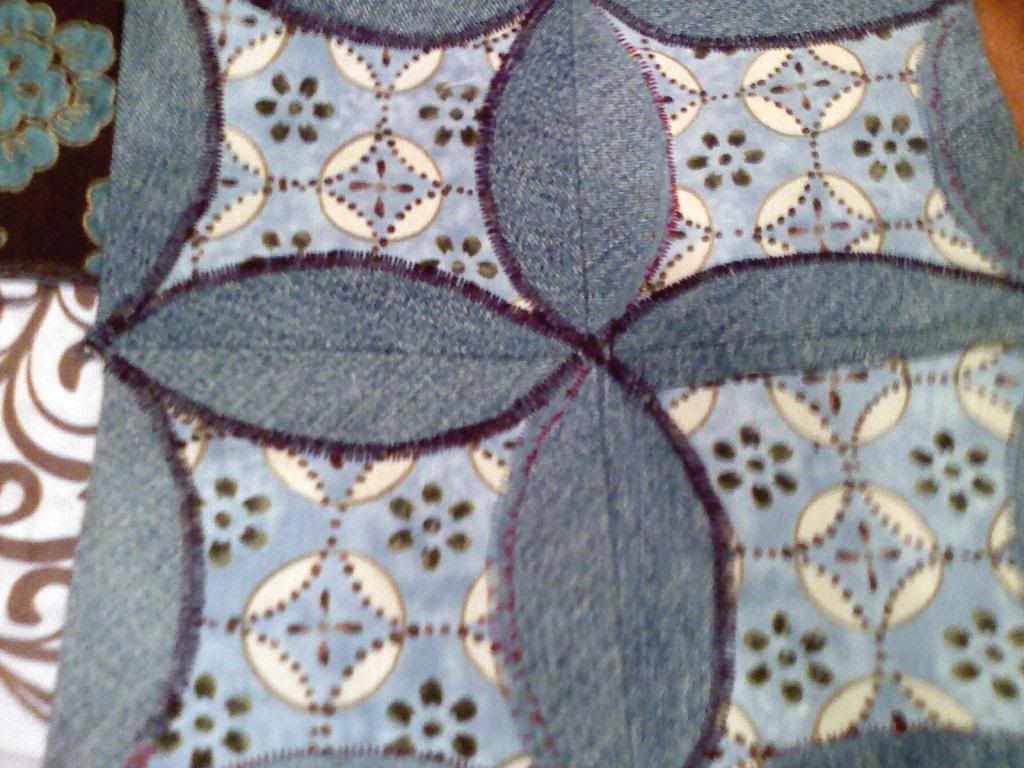 A test swatch. I need to wash it. I think I would prefer to sew down the edges (using red?) with a straight stitch and let it fray.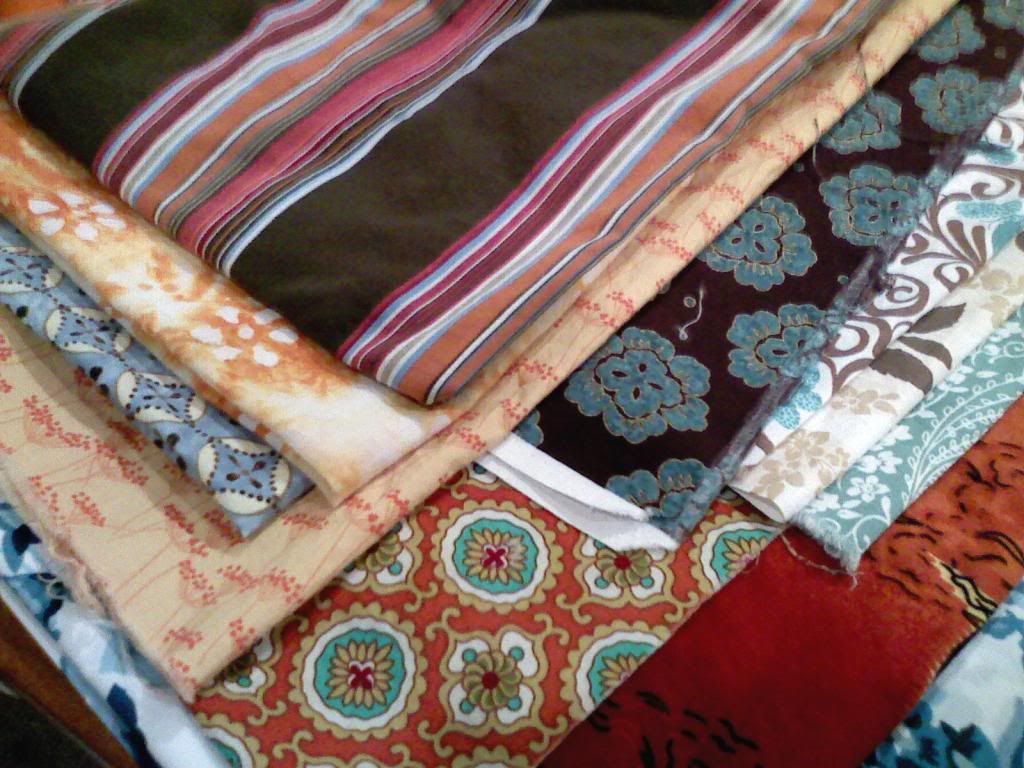 The required fabrics are the striped button-up on the top, the yellow batik tunic under it, and the red and orange dragon wrap around skirt on the bottom. They're on my blue and white ironing board. I was surprised: the orange medallion print isn't from a LQS, it's from Jo-anns! So is the blue and yellow that matches motif of the pattern. I'm surprised and pleased. haha!
I Really Really Really wanted a red, white and blue denim blanket, to watch fireworks on, but I like this recycled one as well.
Maybe I'll string quilt in red, white and blue...