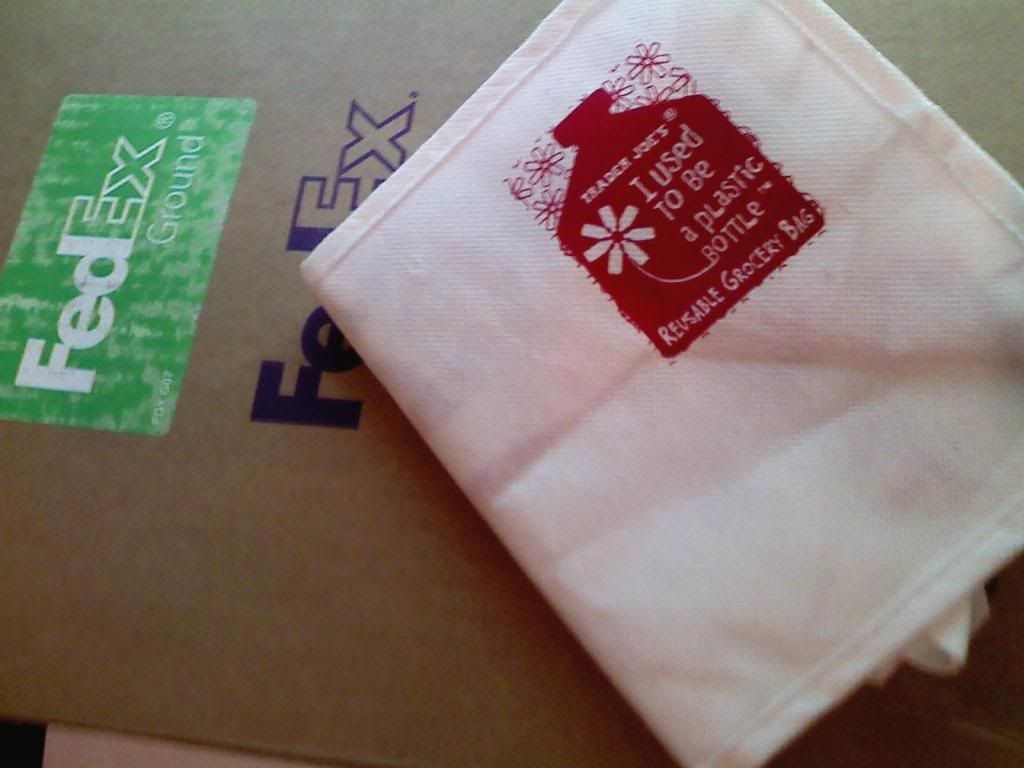 I have a couple of old totes I use on free days out: to the library, run errands, buy groceries, etc. I prefer them to the reusable shopping bags, because I can throw 10 library books in there easily. I've even taken my (trader joe's) reusable grocery bags and folded them up in there.
The point: I want new ones! Pretty bags that I didn't paint in the 3rd grade. For about a month now I've been sewing in the back of my mind. I want one continuous piece for the lining, for strength. I want the outside to be diagonal stripes of fabrics. Pretties.
This leads me to 2 boxes of fat quarters and scraps. There's some nice stuff in there. I've pretty much settled on a pair of fabrics: prints of warm neutrals with some gold sparkle. One fabric is a medium-sized floral leaning towards cream-colored overall when you squint and the other is 3 inch cats looking overall brownish.
BUT
I have a creativity problem. I wake up with Crazy Ideas and write them out and throw them in a (very pretty) zip-up 3 ring binder. I need love before I dive in and finish it. I hate starting and leaving it UFOed in the closet because it didn't pass muster. I've taken to waiting for love first. This means that I can write out a pattern that suits my NEEDS but can't start it until it's pretty high on my list of wants. :D
I post today to share the love!
The Love: I found a fabric store on the way back from a job interview(still don't know how that went). 35th Ave Sew and Vac. I didn't want to buy anything. Promise. I left my purse in the car. But I took my wallet and keys with me. haha! You walk in to room of sewing machines. To your left: another room, larger, this is the Vac part of your journey. But straight ahead! Through the sewing machine room... fabric. I put my wallet in my pocket.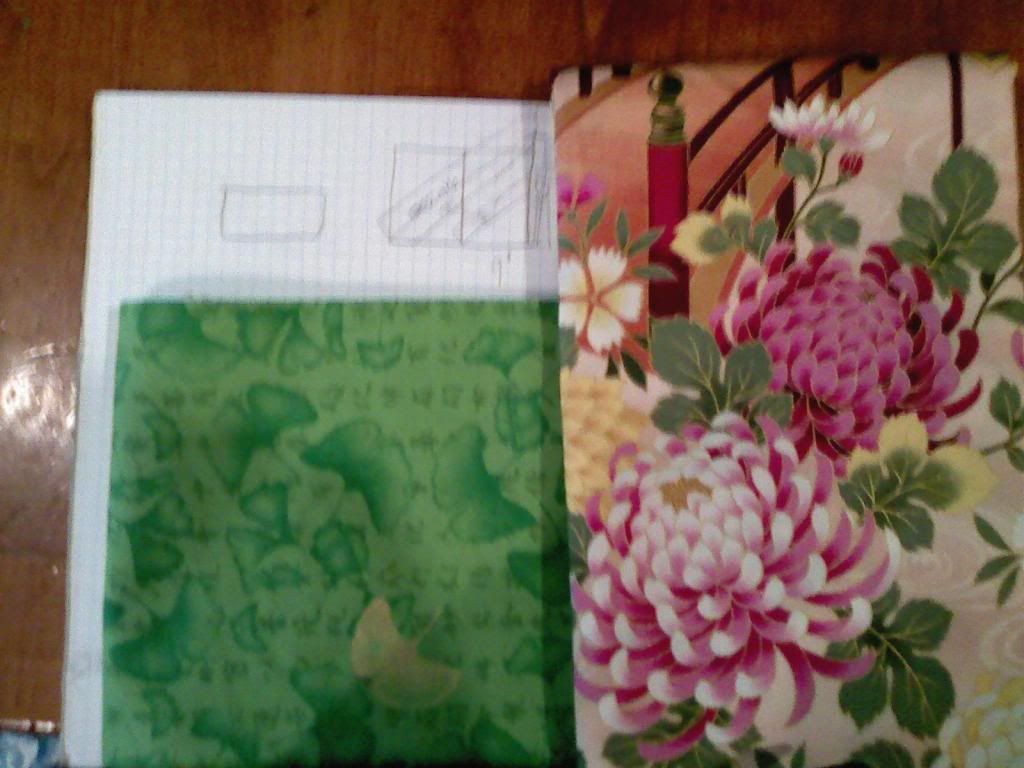 Blah Blah Blah... I'm sure you can guess what happened next. I found my fabrics for my future market bags! They had 6 shelves of Asian prints, I tried to ignore it. Plum blossoms! I've never felt so weak. I put them back. But on the last shelf: someone else was just as weak to fabric as I was but left them. These chrysanthemums had been moved next to this kanji print and abandoned. I think they will be very happy with me. You only need quarter yards for quite a large bag, but I got 2 half yards. That's Love. You can't tell in my (excited) blurry picture, but the green has little gold leaves occasionally.